CHESS
BENNY ANDERSSON - TIM RICE - BJÖRN ULVAEUS
Performed by
FLORENCE VASSY.............ELAINE PAIGE
THE AMERICAN.................MURRAY HEAD
THE RUSSIAN......................TOMMY KÖRBERG
SVETLANA...........................BARBARA DICKSON
MOLOKOV...........................DENIS QUILLEY
THE ARBITER.....................BJÖRN SKIFS
LONDON SYMPHONY ORCHESTRA
THE AMBROSIAN SINGERS
ALAN BYERS, VERNON MIDGLET, PETER BAMBO, LESLIE FRYSON, ANDERS GLENMARK, KARIN GLENMARK, LIZA ÖHMAN

Orchestrated and Conducted by ANDERS ELJAS
Arranged by Benny Anderson and Anders Eljas
CD available from CDnow Synopsis The story is a romantic triangle set amid an international chess match between an American and a Russian. The American (neither player had a name on the concept album) and his second, Florence, arrive in Merano to defend his world championship title against The Russian. Florence and The American are "the greatest team ever" but the relationship is falling apart. She hates his egotism and his catering to the press. When the underhanded tactics of both players brings the first game to a halt, The American storms out. Florence acts as mediator but The Russian is late for the mini-summit she arranges and The American leaves. When The Russian does arrive, the romantic setting and Florence's anger at The American drives her into The Russian's arms. The American finds them, they fight and Florence leaves him. The Russian wins the match and defects.

One year later, The Russian and Florence, now lovers, are in Bangkok to defend his title against a new Soviet challenger. The American is now a TV commentator. The Russian can't stand the media pressure and when the Soviets bring his wife to Bangkok, he tells Florence they must separate. The American is determined to win Florence back and confronts The Russian on TV. Later, he tells him he's got horrible news of Florence's father that the Soviets will tell her unless The Russian loses. But he does not give in, and wins, though the victory is hollow. His relationships with his wife and Florence have foundered.
CONCEPT ALBUM
(U.K.)
1984
RCA
LPx2: RCA PL70500, Cassette: PK70500, CD: PD70500
(U.S.A.)
1984
RCA
LPx2: RCA CPL2-5340, Cassette: RCA CPK2-5340SP, CD: Polydor 42284-74452
(Sweden)
1984
Polar
LPx2: Polar Music Int. POLYXL 2-600
(Spain)
1984
RCA
LPx2: PL/PK 70500(2)
(Japan)
1984
RCA
LPx2: RVC RPL-3044-45
MUSICAL NUMBERS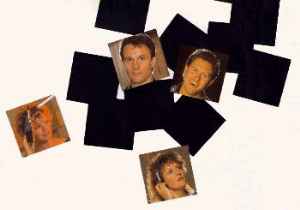 Merano
The Russian and Molokov/Where I Want to Be
Opening Ceremony
Quartet (A Model of Decorum and Tranquility)
The American and Florence/Nobody's Side
Chess
Mountain Duet
Florence Quits
Embassy Lament
Anthem
Bangkok/One Night in Bangkok
Heaven Help My Heart
Argument
I Know Him So Well
The Deal (No Deal)
Pity the Child
Endgame
Epilogue: You and I/The Story of Chess


CHESS PIECES
U.K.
1986
Telstar
LP: STAR 2274, Cassette: STAC 2274
Special Airplay
Sampler
1986
RCA
LP: Chess P1
Europe
1986
RCA/BMG
CD: 74321151202
Saudi Arabia
Saudi Arabia
?
?
Footprint
747
Cassette: B5 1901
Cassette: 9636

This excerpt single LP was released in late 1985 or early 1986 with this note: 'The single album CHESS PIECES consists of selections from the RCA double album CHESS which was released worldwide in late 1984. CHESS is to be staged in London at the Prince Edward Theatre in Spring 1986 with productions on Broadway and elsewhere following. The original double album, still available, was produced by the authors, Benny Andersson, Tim Rice and Bj&oumlrn Ulvaeus and has achieved gold and platinum status all over the world. At the time of this note, the two most successful songs (included here) have been 'One Night In Bangkok' by Murray Head and 'I Know Him So Well' by Elaine Paige and Barbara Dickson.'
The selections are: Merano, The Arbiter, Nobody's Side, Chess, Mountain Duet, Embassy Lament, Anthem, One Night In Bangkok, Heaven Help My Heart, I Know Him So Well, Pity the Child, You and I/Story of Chess


ONE NIGHT IN BANGKOK b/w MERANO
U.K.
U.S.A.
Spain
Sweden
1985
1985
1985
1985
RCA
RCA
RCA
Polar
12" Single: RCA ChessT-1; 7" Single: RCA Chess 1
12" Single: RCA PD-13959
7" Single RCA PB-68240
12" Single Chess M-1; 7" Single Chess 1
NOBODY'S SIDE b/w EMBASSY LAMENT and (12" only) ENDGAME
U.K.
U.K.
1985
1985
RCA
RCA
12" Single: RCA Chess 2
7" Single: RCA Chess 2
I KNOW HIM SO WELL b/w CHESS and (12" only) QUARTET
U.K.
U.K.
Europe
Europe
Japan
1985
1985
1985
1985
1985
RCA
RCA
RCA
RCA
RCA
12" Single: RCA Chess 3
7" Single: RCA Chess 3
12" Single: RCA PD-68258
7" Single: PD-68257
7" Single: RPS-170
THE ARBITER (I Know the Score) Extended & Remixed Version
b/w OPENING CEREMONY
U.K.
U.S.A. Promo
U.S.A.
1985
1985
1985
RCA
RCA
RCA
12" Single: RCA Chess T-4
12" Single RCA JR-14124
7" Single: RCA PB-14123
ANTHEM b/w MOUNTAIN DUET and (12" only) WHERE I WANT TO BE
Europe
U.K.
1986
1986
RCA
RCA
12" Single: RCA/Ariola LC 0316
7" Single: RCA Chess 8
HEAVEN HELP MY HEART b/w ARGUMENT
and (12" only) THE RUSSIAN AND MOLOKOV/WHERE I WANT TO BE
U.K.

U.S.A.
1986

1986
RCA
RCA
RCA
12" Single: RCA CHESST 5
7" Single: RCA Chess 2
7" Single: RCA PB-13958 (Chess 2)

According to Rice's own book, The Guinness British Hit Singles, "One Night In Bangkok" first appeared on the UK charts on 10 November 1984, it reached #12 and stayed on the charts 13 weeks.

"I Know Him So Well" lasted 16 weeks beginning 5 January 1985 and reached the #1 spot.


"Anthem" was evidently released as a single after May 1986 as the 12" single picture sleeve notes that it is from Chess 'currently playing at the Prince Edward Theatre.'

ORIGINAL ADVANCE FLYER
At the end of 1985, everyone was anxiously awaiting the staged
version of Chess. A flyer was issued with information on
advance ticket sales. It urged you to "Make Your Move" and
buy tickets.


For Other Recordings, see Merchandise page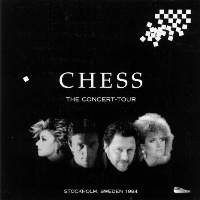 THE CONCERT TOUR 1984
In 1998, Revolution released a CD (#RRCD00158) in Sweden of one of the original Concept Album concerts. Elaine Paige, Murray Head, Tommy Körberg and Barbara Dickson perform with the London Symphony Orchestra and the Ambrosian Singers in Stockholm in November 1984.
Musical numbers: Merano, Heaven Help My Heart, Merchandisers, Argument, Nobody's Side, I Know Him So Well, Mountain Duet, Pity the Child, Embassy Lament. Epilogue/Endgame, Anthem, You and I/The Story of Chess
MUSIC VIDEO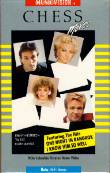 In addition to the five concerts, the album and the many singles, a video was released, Chess Moves, which includes introductions to the songs by Tim Rice and Elaine Paige, Murray Head, Barbara Dickson and Bj&oumlrn Skifs from the concept album in music videos of the songs from Chess.

Contained on the videotape (RCA/Columbia Pictures MusicVision
(U.S. VHS #60571, Beta #20571) are:
One Night in Bangkok
Nobody's Side
The Arbiter
I Know Him So Well
Pity the Child